June 16, 2023
4th of July cupcakes
4th of July desserts
Posted by
Kiko Anderson
Read more from Kiko Anderson
The Fourth of July is here, and it's time to bring out the fireworks of flavors with some delicious cupcakes. The festive 4th of July cupcakes are the most crowd-pleasing dessert at any Independence Day gathering, and it is time for you to take the celebration to the next level with some unique cupcake recipes. Whether you want to surprise your guests or spend some quality time with your family, these cupcakes are just what you need. Here are some 4th of July cupcake recipes that are sure to light up your celebrations.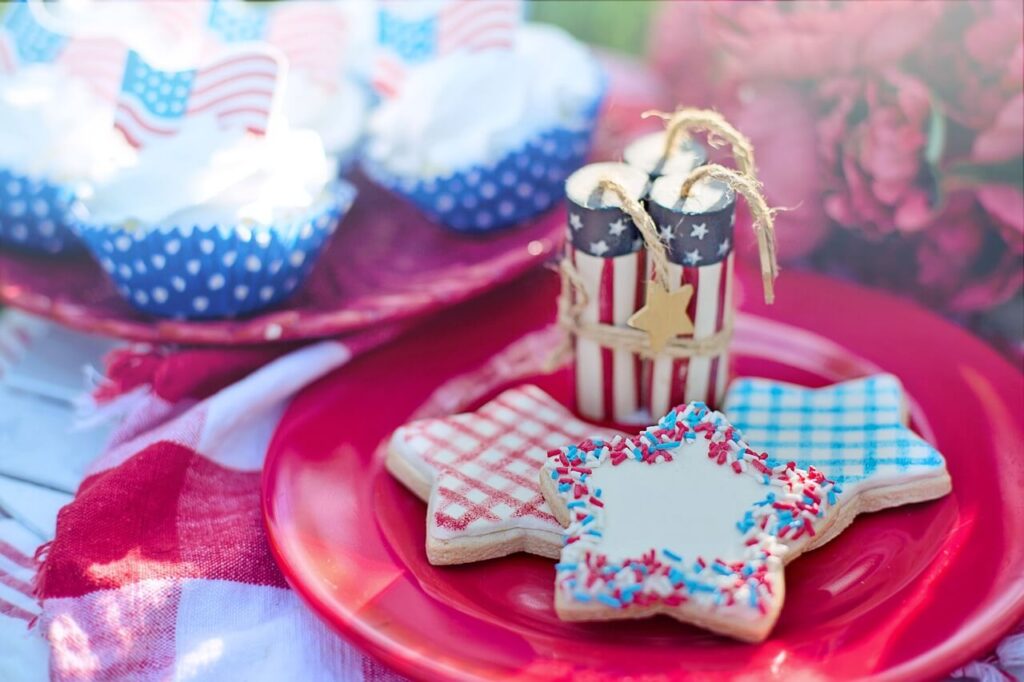 June 14, 2023
4th of July
4th of July desserts
Posted by
Kiko Anderson
Read more from Kiko Anderson
The 4th of July is quickly approaching, and nothing says the holiday season like delicious, patriotic treats. While you're planning out your 4th of July party menu, make sure that you include some red, white, and blue treats. What's more American than cookies? Not much! In this blog post, we will share five mouth-watering 4th of July cookies that you can whip up in no time.