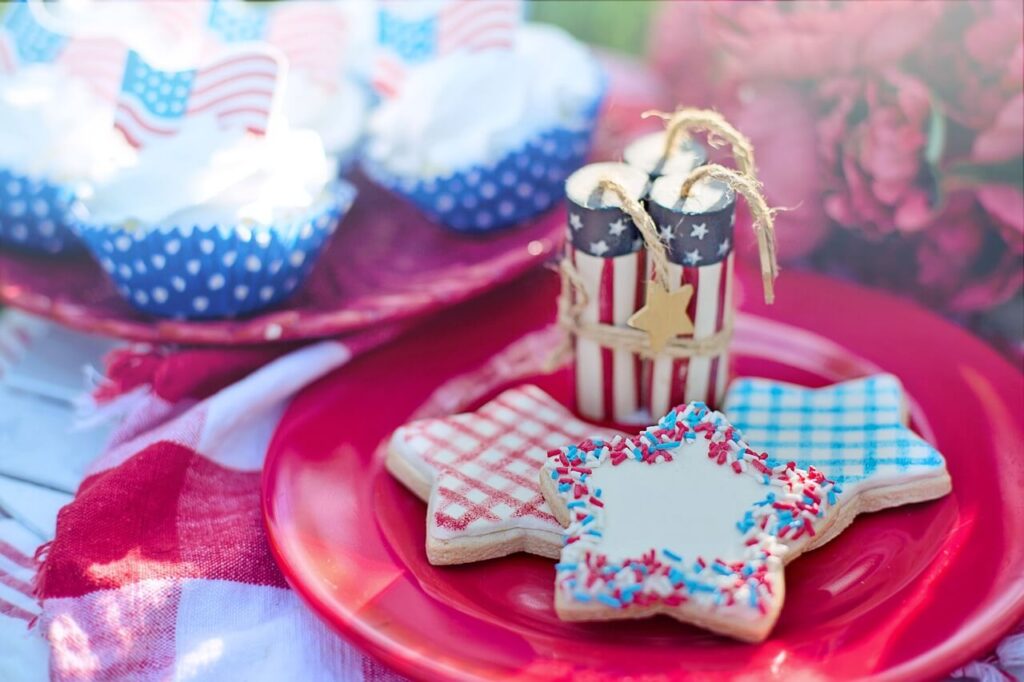 The 4th of July is quickly approaching, and nothing says the holiday season like delicious, patriotic treats. While you're planning out your 4th of July party menu, make sure that you include some red, white, and blue treats. What's more American than cookies? Not much! In this blog post, we will share five mouth-watering 4th of July cookies that you can whip up in no time.
1. Red Velvet White Chocolate Chip Cookies
Red velvet is a classic dessert that's perfect for the holidays. These red velvet cookies are soft and chewy with a creamy white chocolate center. The combination of flavors is divine, and they are a perfect addition to your 4th of July dessert menu.
2. Blueberry Lemon 4th of July Cookies
Blueberry and lemon are a match made in heaven, and these cookies are no exception. These cookies are sweet, tangy, and have a lovely pop of blue color from fresh blueberries. They are perfect for summer days and especially for your 4th of July celebration.
3. Patriotic Sugar Cookies
Sugar cookies are always a hit, but when decorated with red, white, and blue icing, they're even better! Not only will these cookies taste heavenly, but they'll also add a festive touch to your dessert table.
4. Raspberry Shortbread Cookies
Shortbread cookies are a classic that everyone loves. Add a twist to them by including some raspberry jam in the middle of the cookie. The cookie dough is simple, the raspberry jam adds a fruity punch, and the white chocolate drizzle on top brings it all together.
5. Festive Firework Cookies
These cookies are a fun and festive addition to your 4th of July party. The cookies themselves are simple: a sugar cookie base with red, white, and blue sprinkles. The magic happens when you add a Pop Rock candy center to create an explosion of fireworks in your mouth.
Conclusion
There you have it, five easy 4th of July desserts to make your party even sweeter! Whether you prefer classic sugar cookies or want to try something new, these cookies are sure to be a hit with your guests. The best part? You can make these recipes ahead of time, so you can spend more time celebrating the holiday and less time in the kitchen. As you enjoy the festivities, don't forget to ensure the safety of your little ones with Troomi Wireless, a kid-safe phone that provides parents with complete control over what their children can and can't access. With Troomi Wireless, you can set parental controls, restrict content, and monitor your child's phone usage, giving you peace of mind during the holiday celebrations. Happy 4th of July!

Want to declare your independence with unsafe technology? Click here!