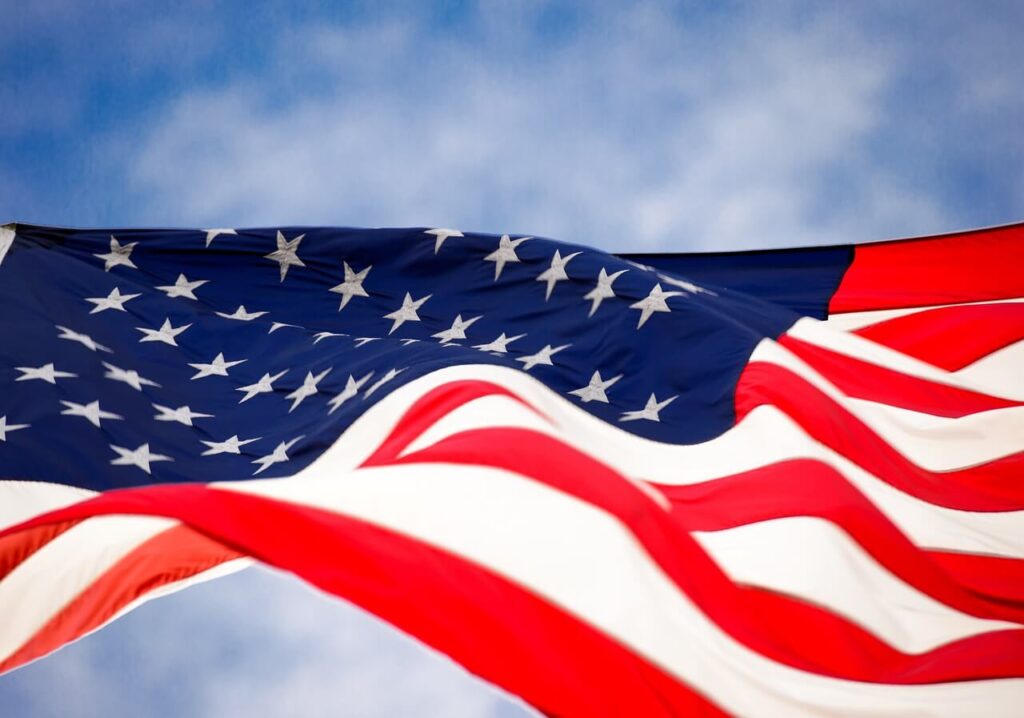 Looking for fun and creative ideas to keep your kids entertained this 4th of July? We've got you covered! Discover the best 4th of July crafts for kids that are not only festive but also easy and enjoyable for kids of all ages. In this blog post, we will look at 4th of July art projects from patriotic windsocks to handprint flags to ignite their imagination and get them excited about America's birthday.
1. Kid Friendly Patriotic Windsocks
Create your own patriotic windsocks by following these simple steps. First, gather red, white, and blue streamers, ribbon, or crepe paper. Cut strips of varying lengths and attach them to a paper cup using glue. Punch a hole at the bottom of the cup and tie a string through it. You can hang your windsocks outside to catch the breeze and add some patriotic flair to your backyard BBQ.
2. Handprint 4th of July Art
Celebrate the 4th of July with this fun and easy American flag handprint craft. All you need is red, white, and blue paint, paper, and your child's hand. Start by painting your child's hand blue and pressing it onto the paper. Wait for the paint to dry before dipping their fingers in red and white paint to create the stripes. Finish off your flag by adding some stars in white paint or with star stickers.
3. Salt painting 4th of July Crafts for Kids
This easy and fun fireworks salt painting craft is perfect for toddlers and preschoolers. Start by having your child draw an outline of fireworks with glue onto black construction paper. Then, sprinkle salt over the glue and shake off any excess. Dip a paintbrush into watercolor paint and lightly dab it onto the salt-covered paper. You'll be amazed at how the color spreads and creates a beautiful fireworks effect.
4. DIY Patriotic Sunglasses
Get your kids ready for a day of fun in the sun with these DIY patriotic sunglasses. Gather a pair of plain white sunglasses and use red, white, and blue permanent markers to draw stars and stripes all over them. You can also use stickers or washi tape to add extra patriotic flair. Your kids will love showing off their festive new shades on the 4th of July.
5. Make Patriotic Paper Lanterns
Decorate your home for the 4th of July with these adorable patriotic paper lanterns. For this 4th of July art project you will start by cutting red, white, and blue tissue paper into strips and gluing them onto a paper lantern. You can also add some glitter or stars for some extra sparkle. Hang your lanterns around your home to add some festive flair to your 4th of July celebration.
Conclusion
The 4th of July is not only a time to commemorate America's independence but also an opportunity to connect with your loved ones. From crafting patriotic decorations to making festive art, these 4th of July crafts for kids will spark their imagination and create beautiful memories together. And with Troomi Wireless, the parent-controlled kid-safe phone, you can ensure a safe and controlled digital experience for your children throughout the festivities. With Troomi Wireless by your side, you can enjoy the holiday celebrations with peace of mind, knowing that your kids are protected and connected. So, gather your art supplies, ignite the spark of creativity, and have a spectacular 4th of July celebration with your family.
Sparked your curiosity about Troomi? Click here to learn more!