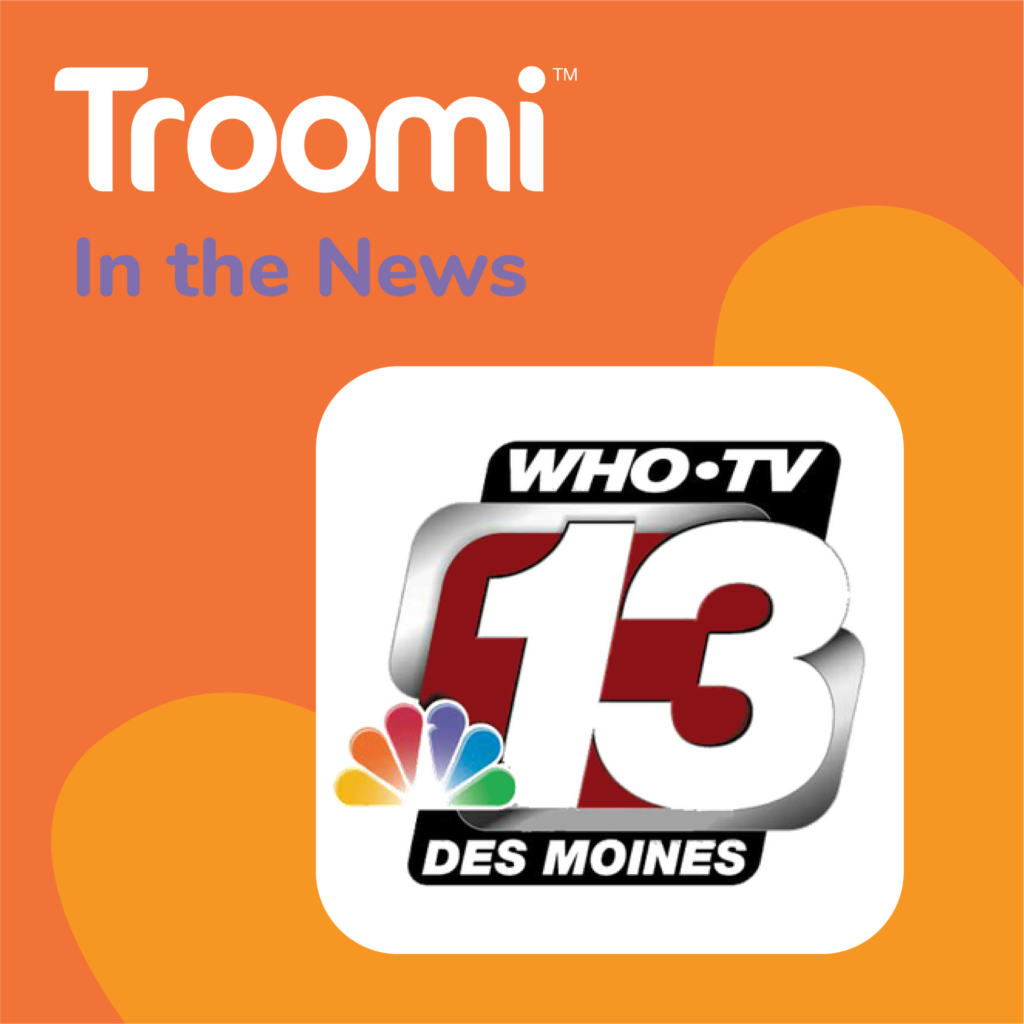 Recently our CEO and founder BIll Brady said "Hello Iowa!" on a Des Moines news program, where he talked about the right time to get your child a phone, dangers to look out for, and how to be conscientious about decisions regarding kids and tech.
Bill recommended that, no matter what age a child gets their first phone, parents be intentional with the choice by understanding the need and how to meet that need safely and effectively.
"I think it really comes down to finding functionality for your child that will help them stay connected and excel in school but avoid all the dangerous stuff that's out there," he said.
The good news is that Troomi can help address all these tough choices with phone number, email, and domain safelisting and a Parent Portal that lets parents stay involved in their child's phone use in a non-invasive way.
"Even with a safe solution like ours, I always advise parents to be involved," said Bill. "One of the things that we're rolling out in our Parent Portal is the ability to remotely look at a child's messages and remotely look at the phone calls. . . . So you don't have to have that awkward, 'Hey, give me your phone—I'm going to look at your stuff' moment."Check out the whole conversation here.