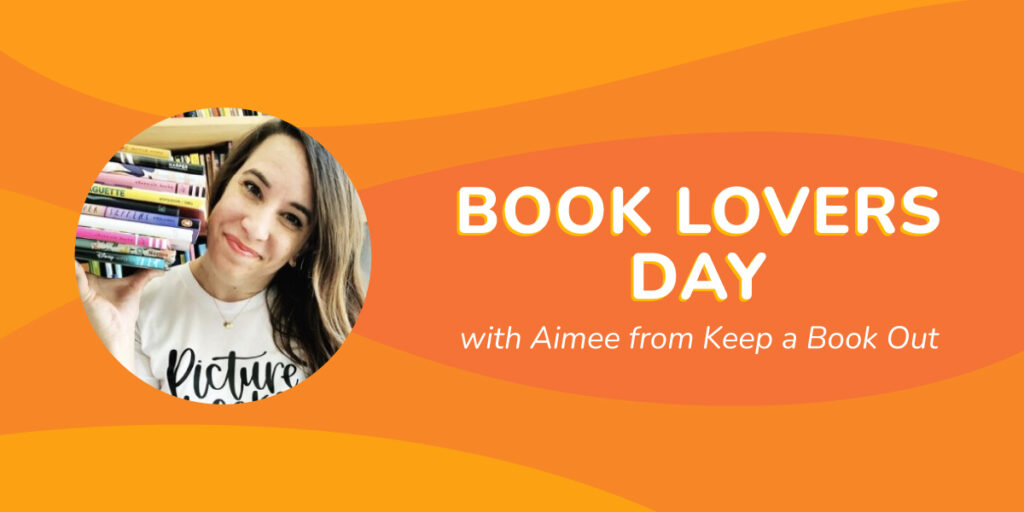 Happy National Book Lovers Day, bibliophiles! We hope you're finding some time to snuggle up with a good read today. You deserve it!
In honor of our favorite (unofficial) holiday, we collaborated with Aimee from Keep a Book Out to provide you with a reading list packed with tech-tacular titles! From picture books for the littles to chapter books for your more advanced readers, there's a technology tale for everyone on this list.
Happy reading!
Picture Books
A Kids Book About Technology by Amber Case
The truth is that we rely heavily on technology in our society. This book focuses on how to have a healthy relationship with the everyday technology all around you.
Bully by Patricia Polacco
A story about feeling left behind by friends and cyberbullying on Facebook.
Cell Phoney by Julia Cook
In this book, kids will learn six important rules of having a cell phone. Having a cell phone isn't all fun and games—these rules will not only keep them safe, but remind them what can happen if they're tempted to hurt others.
Doug Unplugged by Dan Yaccarino
Doug the robot is the star of this funny story that teaches the best way of learning about the world is to unplug, go out, and explore it!
Nerdy Birdy Tweets by Aaron Reynolds
A cautionary "tail" about friendship, getting swept up in the excitement of electronics, and misunderstandings in electronic communication.
Telephone by Mac Barnett
We've all played that childhood whispering game. Here it is in a hilarious illustration, passed from bird to bird! A great pick for teaching your kids about spreading rumors and gossip.
The Technology Tail: A Digital Footprint Story by Julia Cook
Everything electronic is permanent, even if it can be deleted! This book teaches kids all about the impact their virtual words—both kind and cruel—can have on others.
Unplugged by Steve Antony
It's fun to be plugged in! But when you finally unplug, life comes to life in full color—and it's better experienced than seen on a screen.
You're Missing It! by Brady Smith and Tiffani Thiessen
Kids aren't the only ones who get glued to the screen! This beautifully illustrated book shows what happens when parents are sucked into their cell phones.
Chapter Books & Graphic Novels
Babymouse Tales from the Locker: Miss Communication by Jennifer L. and Matthew Holm
Babymouse is excited about her brand-new cell phone! And she's not afraid to use it. As it turns out, juggling her phone, apps, and friends is harder than she thought!
Bad Kitty Gets a Phone by Nick Bruel
With a warm bed, plenty of litter, and everything else a cat could want, Kitty still wants more. She knows a cell phone will make her the happiest, most grateful cat in town… right?
First Phone: A Child's Guide to Digital Responsibility, Safety, and Etiquette by Catherine Pearlman, PhD, LCSW
An informative and illustrated read to teach kids all about making their way through a digital landscape—safely and productively.
Mya's Strategy to Save the World by Tanya Lloyd Kyi
Mya has a plan: run her school's social justice club now, work for the United Nations and save the world later. But before she can begin, she needs a cell phone!
Sam The Man & the Cell Phone Plan by Frances O'Roark Dowell
When Sam's parents say "no" to his request for a cell phone, Sam needs to think of a new plan that'll help him store information in his pocket.
Unplugged by Gordon Korman
A group of kids make their way to a wellness camp, and that means unplugging all camp long!