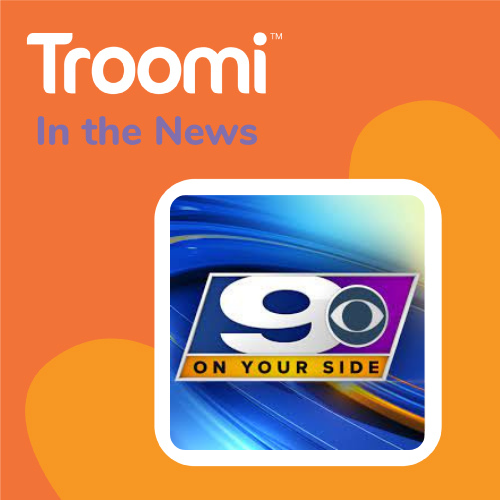 Did you know that November is Child Protection and Safety Month? Of course, at Troomi (and we're sure at your house), every month is focused on child protection. Part of that protection and safety comes from a KidSmart Troomi phone that will let you gradually introduce your child to technology and help them develop safe, smart tech habits for life.
Our CEO and co-founder, Bill Brady, was recently interviewed on Greenville, North Carolina, news station WNCT about how we can keep our kids safe online.
"An 8-year-old doesn't need a brand new iPhone with access to everything," Bill said. "Rather, we really encourage parents to give kids a limited experience and let that grow with them as their needs evolve."
You can watch the whole segment below!