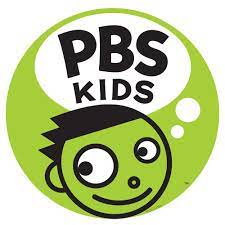 Thanksgiving is a time for gathering with loved ones, expressing gratitude, and reflecting on the country's history. As a parent, you want your children to understand the importance of this holiday, and PBS Kids offers the perfect resources to teach them. With interactive games, educational videos, and engaging activities, PBS Kids Thanksgiving is an excellent platform to help your kids understand the significance of Thanksgiving. In this blog post, we'll explore why PBS Kids Thanksgiving is an excellent way to teach your children about gratitude and history.
Engaging and interactive games
PBS Kids Thanksgiving offers a wide range of games that are both informative and fun for children. These games help teach your kids about the history of Thanksgiving and how it originated. One example of such games is the "Plimoth Plantation: You Are the Historian" game, where the player can investigate the past and learn about the daily lives of the Wampanoag and Pilgrim people. Kids can learn about the important role each played in the first Thanksgiving. Other games include "Friendly Feast," where kids can plan a dinner menu and learn about nutrition and "Arthur's Thanks giving," and "The Cat in the Hat Knows a Lot About That" where kids can learn about different cultural traditions.
Historical videos
PBS Kids Thanksgiving offers a collection of videos that are both informative and fun for kids. Children can learn about the history of Thanksgiving, the traditions of Native Americans, and the arrival of Pilgrims. These well-crafted, entertaining videos are age-appropriate, entertaining, and easy to understand. Some examples of such videos include "Arthur's Thanksgiving," "Peg + Cat: The Parade Problem," "Molly of Denali," and "Let's Go Luna!"
PBS Kids Thanksgiving website provides engaging activities that your kids can enjoy. One such activity is "Gratitude Paper Chain," where children can write down what they are grateful for in their class or home. This activity teaches the importance of gratitude and encourages children to be thankful for the little things in life. Another example is "Celebrating Diversity," an activity that helps kids appreciate and understand different cultures and traditions celebrated on Thanksgiving. By doing so, they learn to respect and appreciate people from various cultural backgrounds.
Printable Worksheets
PBS Kids Thanksgiving website also provides printable worksheets, empowering parents to help their kids learn while having fun. These worksheets help kids develop their cognitive abilities, sharpen their critical thinking skills, and improve their vocabulary. For example, "The First Thanksgiving" worksheet can teach in detail about the events that led to the first Thanksgiving and can be a part of learning something new.
Conclusion
PBS Kids Thanksgiving is a valuable resource for parents, offering fun and educational ways to teach children about gratitude, history, and important values through interactive activities and videos. It's a great addition to your family's Thanksgiving traditions. And with Troomi Wireless, a parent-controlled smartphone for kids, you can ensure a safe and educational experience by granting access to Troomi's approved KidSmart® Apps like Disney+ and YouTube Kids, making the holiday even more enriching for your children.
Interested in learning more? Click here