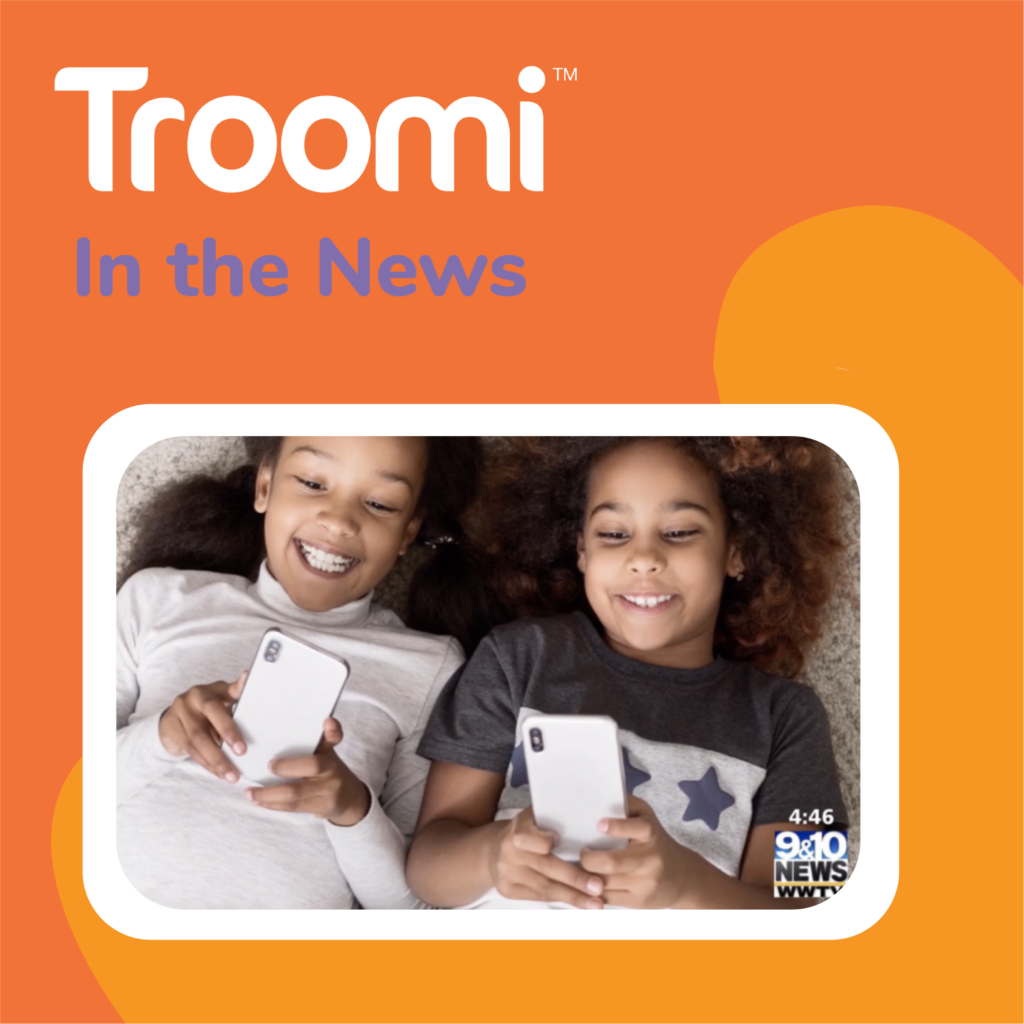 Most of us remember a "cool" toy or gadget growing up that we just had to have. Most of us probably also begged and begged our parents for one of these toys, and it became our favorite thing to play with. Our own kids are just the same, except for the "cool" toy for them is almost always a cell phone. They see their friends with one and feel like they can't survive without it, right?
This week, Troomi CEO Bill Brady was on 9&10 News in Traverse City, Michigan, talking about Troomi's mission to empower kids to learn, do, and become anything. Bill talks about the current options for kids' cell phones and how Troomi fills in the gap of a phone that grows with your child. Troomi lets you gradually add functionality to your child's device so they can have a level of functionality that matches their maturity level. This way, your child has access to the "cool" gadget, and you have peace of mind knowing they're safe and learning.
Watch Bill's full interview below!