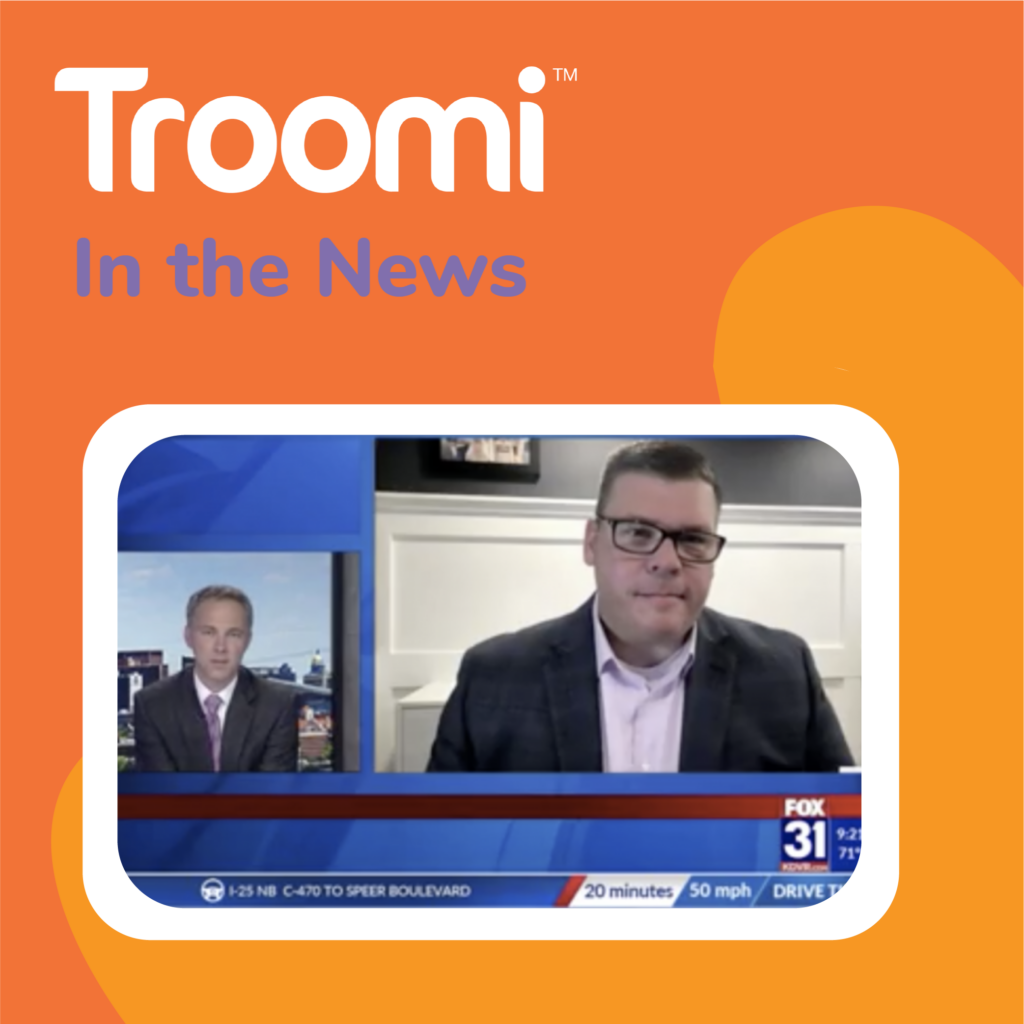 It was a good day as Good Day Colorado host, Kirk Yuhnke, talked with our CEO and Co-Owner, Bill Brady, about how Troomi creates a safe environment for kids and gives peace of mind to parents searching for an answer to the questions of when to get their kids a cellphone and what phone to buy.
As a parent himself, Bill is conscientious of what to take into account when deciding when to get a kid their first phone. There is a long list of dangers out there to consider including predators, addiction, and bullies—so what's the right phone to buy?
Rather than just giving your kid a completely unlocked phone, Troomi aims to help parents unlock their child's potential with a safe, controlled device that can grow with the child on their journey into technology. Bill says it best:
"We've set out to create a phone that you can start for a younger child with a very limited experience and then have that phone grow with your child as their needs evolve and their maturity increases."
Troomi has built a custom Android operating system called KidSmart™ that gives more power to parents and safelists email addresses, internet browsers, and contacts, including talk and text. With safelisting, you as the parent control what or who connects with your child's phone. You might be saying, "No spam calls? No way!" But Troomi says, "Yes way." Not only that, but the KidSmart™ OS enables a parent to completely customize a phone fit for their child's specific age and needs.
Watch the full clip below. We think it will also have you saying "Yes Way" to Troomi.