When I taught first grade, our classroom was home to a tank full of tetras. Every morning, after taking off their backpacks and washing their hands, my students would run straight to the tank to check on our fishy friends. We took turns feeding them—the student who got to drop in the fish food was (perhaps unsurprisingly) the envy of the entire class.
My students aren't the only kids who love these scaly swimmers. If your little ones are similarly curious about the ocean's depths, then a fish movie for kids is the perfect choice for your next family movie night!
Fish movies for kids are a great way to teach your little ones about the wonders of the ocean and its inhabitants while introducing important concepts like animal rights and marine conservation. And don't worry: you won't be bored. From heartwarming tales of friendship to exciting underwater expeditions, these movies offer fun for the whole family.
Without further ado, let's make like a dolphin and dive into Troomi's list of the best fish movies for kids.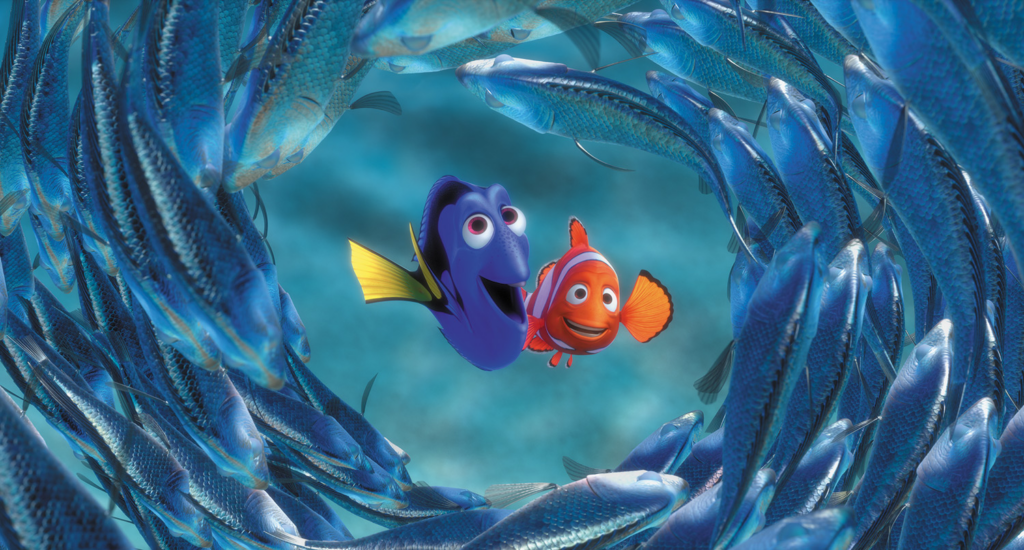 Rated: PG
Where to Stream: Disney+
When clown fish Nemo gets captured by a scuba diver off Australia's Great Barrier Reef, it's up to his dad, Marlin, to save him. Along the way, Marlin meets Dory, a blue tang with short-term memory loss and impressive reading skills. Together, the pair must tangle with sharks, seagulls, sea turtles, and a very hungry whale as they swim across an ocean in search of Nemo.
Since its release in 2003, Finding Nemo has become one of the most beloved animated fish movies for kids. This movie is fun for the entire family and shows kids that even the smallest person can make a huge difference.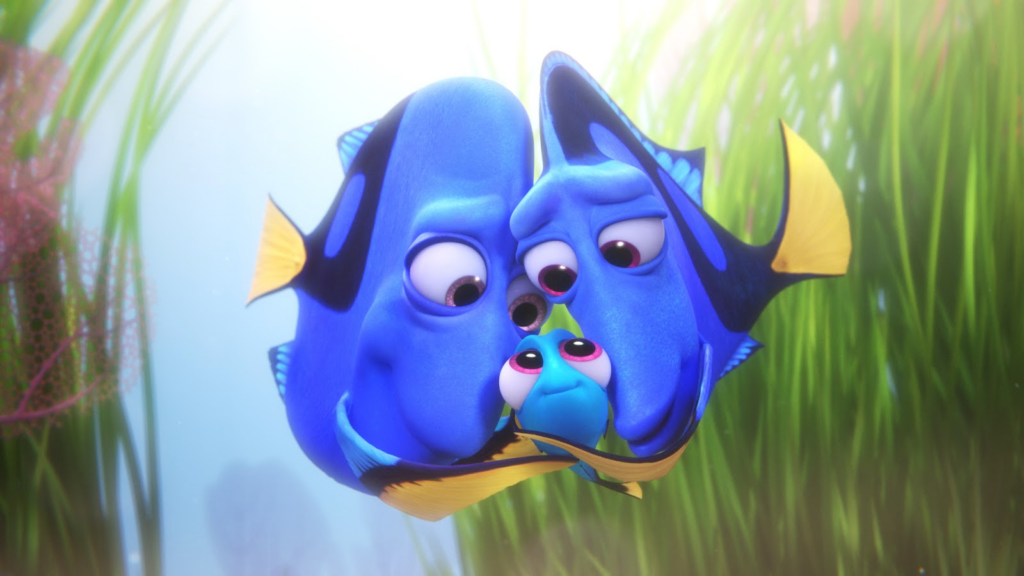 Rated: PG
Where to Stream: Disney+
The sequel to Finding Nemo, Finding Dory is one of my personal favorite animated fish movies for kids. This film follows everyone's favorite forgetful blue tang, Dory, as she goes on a new adventure to California to find her long-lost parents. Friends new and old help her on her journey, including Nemo, Marlin, and a seven-armed octopus named Hank.
This fish-filled movie teaches kids that with a little perseverance and a lot of hope, any obstacle can be overcome. If your kids liked Finding Nemo, they're sure to adore Finding Dory.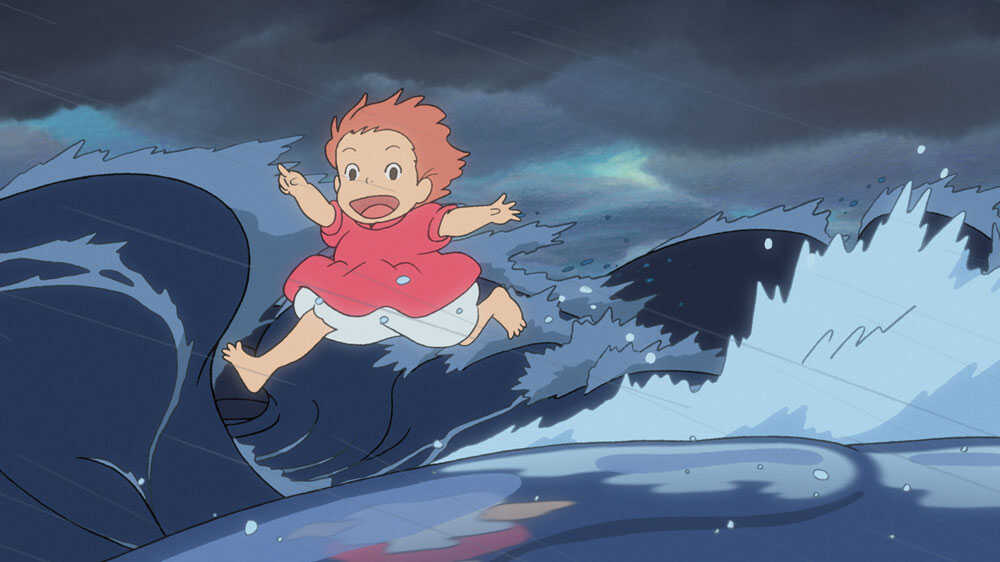 Rated: PG
Where to Stream: HBO Max
Five-year old Sosuke lives a regular life with his mother along the shores of Japan. That is, until everything changes when he captures a goldfish named Ponyo—because Ponyo is actually the daughter of a powerful wizard. As Soskue teaches Ponyo what it means to be human, she decides to stay on land. Is she able to become human? Or must Ponyo return to the sea?
In addition to being one of the best anime films for kids, Studio Ghibli's retelling of the classic fairy tale The Little Mermaid is visually stunning and full of heart. If your child likes languages or needs some extra reading practice, you can even watch this fish movie for kids in the original Japanese with subtitles!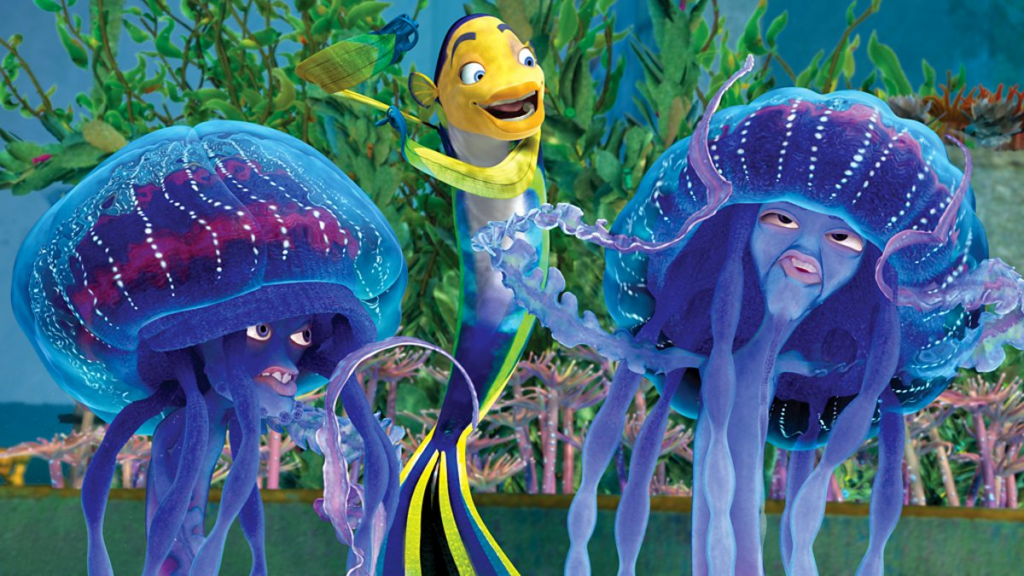 Rated: PG
Where to Stream: Netflix
Shark Tale introduces viewers to Reef City, an underwater town populated by a colorful cast of fish. Oscar, one of the city's residents, is a car washer who dreams of bigger and better things. When he is mistaken for a shark slayer, he gets catapulted to a life of fame and fortune. However, fame comes with a cost.
Shark Tale is a fantastic fish movie that teaches kids about the importance of honesty, friendship, and taking the occasional risk.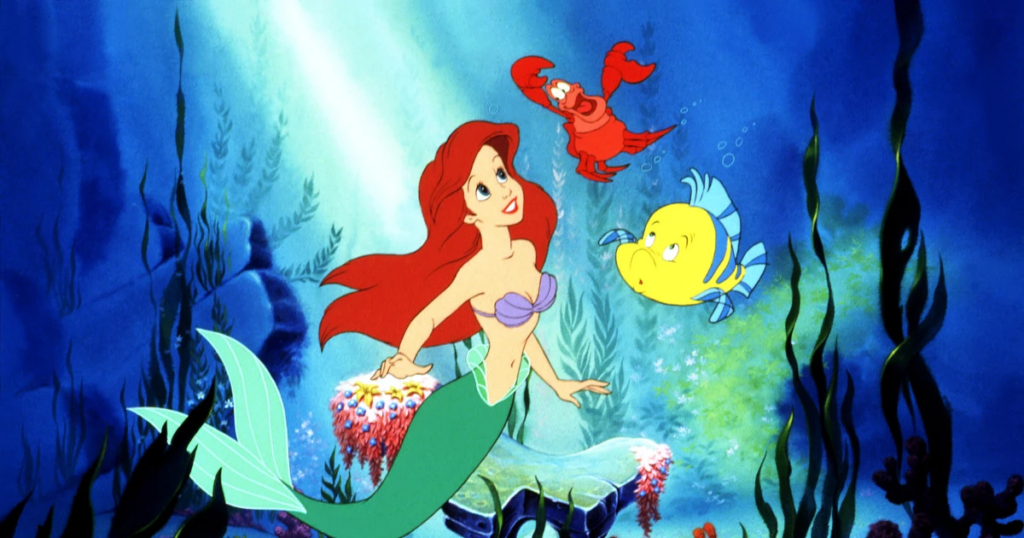 Rated: G
Where to Stream: Disney+
No list of the best fish movies for kids would be complete without Disney's The Little Mermaid. Ariel is a mermaid princess who dreams of life on the shore. After rescuing the human Prince Eric from a furious storm, Ariel makes a deal with the sea witch Ursula and trades her voice for the chance to become human. As the story progresses, Ariel learns that self-expression, self-reliance, and self-belief are the true keys to happiness.
Chock-full of fun songs and funny moments, The Little Mermaid is a classic film that the whole family will enjoy.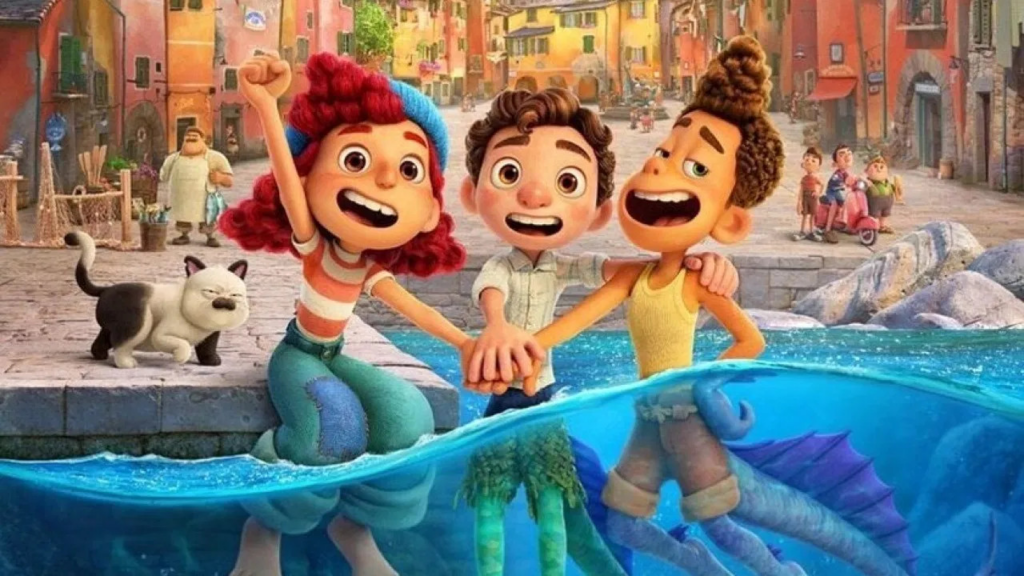 Rated: PG
Where to Stream: Disney+
Pixar's Luca follows two young sea monsters, Luca and Alberto, who learn that they can assume human form when they leave the water and step onto land. When they emerge in a seaside Italian town, they befriend Giulia, a young girl whose father holds a grudge against sea monsters. As their summer outside the sea progresses, Luca and Alberto teach Giulia and her father that they shouldn't be afraid of being different.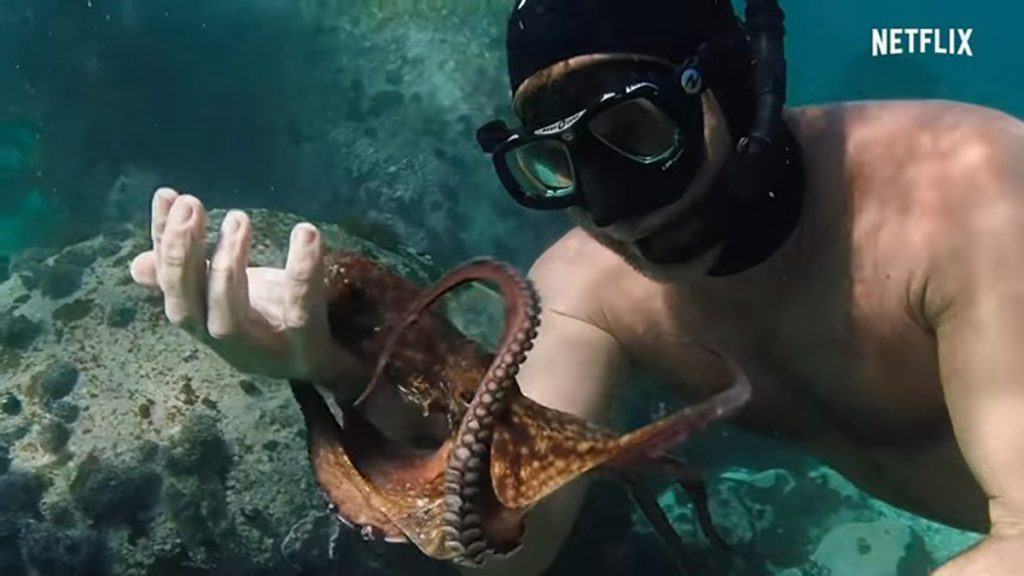 My Octopus Teacher (2020)
Rated: TV-G
Where to Stream: Netflix
Looking to teach your kids something new while keeping them entertained? Check out My Octopus Teacher!
This 2020 documentary tells the story of Craig Foster, a filmmaker and amateur scuba diver, who strikes up an unusual friendship with a common octopus. As the pair bond, the octopus welcomes Craig to her world. While he learns from the octopus about life underwater, Craig also discovers more about the importance of connecting with the natural world and fostering deeper relationships with the loved ones in our lives.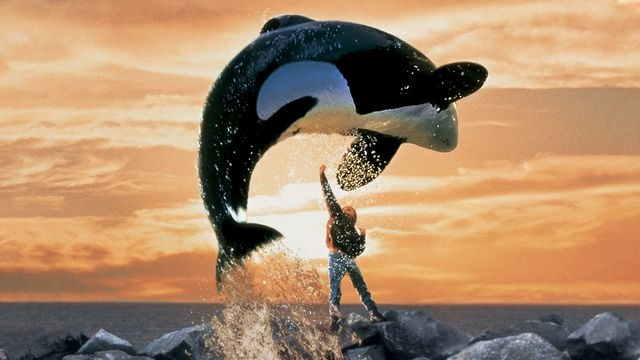 Rated: PG
Where to Stream: HBO Max
Orcas (also known as killer whales) are some of the most beautiful creatures in the sea. When one orca, Willy, gets captured and sent to live in a theme park enclosure, he befriends a twelve-year-old boy named Jesse. Unfortunately, the park employees don't share Jesse's sympathies for Willy and decide to kill the orca for insurance money. When Jesse learns this, he takes it upon himself to set the whale free and send him back to enjoy life in the ocean.
Free Willy is a fish movie for kids that teaches us about friendship, animal rights, and the importance of environmental conservation.
Fish Films for the Whole Fam
Some children may not be lucky enough to live near an aquarium or have a fishtank in their classroom, but the ocean is never far away thanks to fish movies for kids. From animated fish movies for kids like The Little Mermaid to the heartwarming documentary My Octopus Teacher, these films are a great way to teach kids about the diversity of marine life and the importance of conserving our precious oceans.
So what are you waiting for? Pop some popcorn, snag some Swedish Fish, and get ready to explore the wonders of the ocean with your little ones.
We at Troomi aren't clownfish; we take your child's online safety seriously. That's why Troomi smartphones feature high-grade security, flexible parental controls, and optional SafeListing™. Click here to learn more about why a smartphone from Troomi Wireless is the best choice for your child.