There's no way around it: video games are fun. There are few things I love more than getting together with friends and playing a rousing game of Mario Kart—even if the night sometimes ends in my defeat.
Video games have some hidden benefits for kids beyond the flashy lights and exciting music, including reading exposure, greater hand-eye coordination, and increased creative problem solving skills. Playing online is also a great way to stay connected with family and friends (but read this article about video game etiquette before you log on!).
However, video games aren't all good. Mobile games present some problems, largely because they are pretty addictive. It's hard for kids to stop playing certain games once they get started! If your kids play Fortnite or Roblox, then you know what I'm talking about. Many mobile games even feature gambling in the form of loot boxes, which, as this article notes, is super detrimental for kids and teens.
Troomi phones remove the risk of addiction by eliminating any addictive games and applications. Instead, Troomi phones offer KidSmart™ apps!
KidSmart™ apps are our carefully curated collection of games and applications that emphasize education, encourage creativity, and foster endless amounts of fun. Each app has been recommended by the Troomi community and put through a pretty thorough approval process to make sure they are safe, fun, and in line with Troomi's values.
Come along and join me for a little overview of some of our great games!
Angry Birds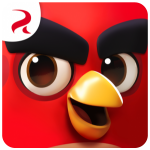 Developed by a Finnish company and first released in 2009, Angry Birds is a classic mobile game. Players use a slingshot to launch birds at green pigs stationed around fortresses. The goal of the game is to get rid of all the pigs and recover the birds' stolen eggs. As the game progresses, new birds become available with different abilities that the player can use to solve levels. Angry Birds is super popular—you might have seen the TV show or movies based on the game!
Angry Birds is a great way to introduce creative problem solving skills to kids. Each level works like a puzzle, and players have to figure out the proper angle and elevation of each slingshot to solve the level. It's also just plain fun.
Toca Kitchen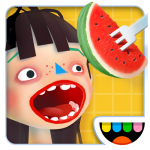 This game is the cooking simulator of your kids' dreams. In Toca Kitchen, players get the freedom to imagine and create their own recipes without limits. It also inspires a love of cooking, so get ready to help your kids make their dream recipes come to life in the real world. Don't forget to have them help clean the kitchen afterwards!
Little Alchemy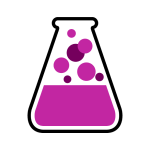 Before the modern understanding of science, people practiced alchemy. With the help of Little Alchemy, your kids can become alchemists and scientists from the safety of their Troomi phone. In this cool app, players start with four basic elements (fire, water, air, and earth), and combine them to create new and exciting inventions ranging from volcanoes to unicorns. This game will get your kids thinking about the world around them, and potentially inspire a new generation of scientists.
PBS Kids Games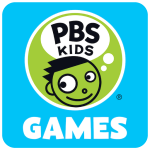 If you're looking for some more educationally minded games, check out PBS Kids Games! This cool (and free) app lets kids learn math, science, and language along with their favorite PBS Kids characters. Arthur, Pinkalicious, Curious George, the Cyberchase crew, and so many other characters will take your kids on a learning journey they're sure to love.
Starfall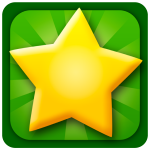 If your child isn't a big PBS Kids fan, then Starfall is the educational game collection for them. Starfall has several free activities to help your budding readers perfect their letters and begin sounding out complicated words. There's even a few math games to really solidify your child's math facts.
We used Starfall in my first grade classroom, and the kids loved logging on and practicing their math facts. Who knew math could be so fun? If you're looking for a great crossroads of fun games and educational content, check out Starfall!
Sketchbook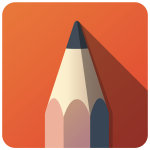 Creativity is just as important for kids as academic subjects like math and language. Sketchbook is a cool app that helps young artists develop their budding art skills. With a range of pens, markers and paint brushes to choose from, Sketchbook will have your little artist invested in their new and exciting creations. Oh, and did I mention, it's free?
How do I recommend a game?
As you can no doubt see, there are some amazing games available on Troomi phones. Of course, the list will only continue to grow as people like you recommend more great games!
If you're interested in helping us curate a quality collection, click here to send in your suggestions. Scroll down to the bottom of the page (and make sure to check out all the great info along the way), then type in the name of the app and click "submit." It's as easy as that!
Here's everything you need to know about recommending an app for consideration on Troomi phones:
Safety is the first priority. Each recommended app goes through a thorough vetting process to ensure that it aligns with our values and safety guidelines. This process might take a while, so hang tight and be patient as you wait to hear back from us!
One submission is all we need! Submitting an app for approval multiple times doesn't speed anything up. If you have an app to recommend, you only need to enter it once! We promise we'll look at it. Of course, the approval of apps that have been recommended by the most people takes precedence, so getting your friends and family to submit a recommendation won't hurt.
Recommending an app doesn't guarantee it will be approved! Some apps just don't work with the Troomi OS, and others might not fit our criteria.
Speaking of criteria, here's what we're looking for:

No social media!
Apps with a rating at or above three stars on the Google Play Store.
Apps without a mature rating.
Apps with more than 50,000 installs and an install-to-review ratio of 5% or more (for example, an app with 50,000 installs needs at least 2,500 reviews).
No sexual content, violence, or blood!
Finally, apps must be compatible with Android operating systems.
We're excited about Troomi's growing list of apps and even more excited that our community gets to be such a vital part of the process!
So what are you waiting for? Click here for the full list of KidSmart™ apps, and don't forget to keep an eye on the Troomi blog in the future.