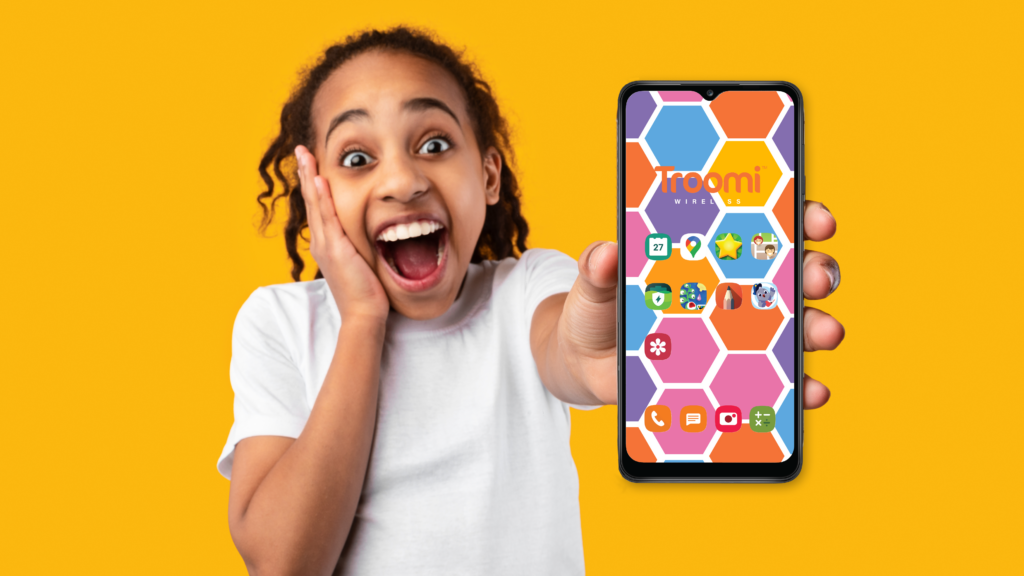 Everyone loves a good wallpaper. Wallpapers help make your device uniquely yours. Some might like having an inspirational or spiritual quote they can see every time they open their phone. Others like having their loved ones as their lock screen. If you're like me, you probably have your cherished pet staring back at you from your phone's home screen. Whatever it is, there's no doubt that wallpapers make your device really yours.
So let's learn about how your child can change their lock and home screens on their Troomi phone—we'll even get you started with a few fun Fall wallpapers you can try out!
First, you'll want to save your desired wallpaper to your child's Troomi phone. This can be done one of two ways: you can either safelist the website your child wants to get their wallpaper from and download the image directly to their phone, or you can save the image on your own phone and send it to your child through text.
If you choose method one (downloading an image directly from the Internet), make sure the site is safe first before you safelist it on your child's device. Many wallpaper sites contain ads and other clickbait that may be inappropriate for or harmful to children.
Once you have vetted the site, be sure to add it to your safelisted sites on the Parent Portal. Here's a quick refresher on how to do that.
Go to the Parent Portal and select "Web Settings"
Scroll to the bottom of the page and click "Manage SafeList websites"
Type in your desired website and hit "add."
If you decide to go the second route and download the image on your own phone, just make sure to enable media messaging on your child's device so you can send them the image they want to use for their wallpaper.
Here's how.
Go to "Call Settings"
Toggle the "Image and Group Messaging Access" switch to "on."
Once you have sent the image to your child's phone, make sure they save it to their gallery.
Hold down on the photo and click "save" on the pop-up dialogue box.
After the image is saved onto your child's phone, return to the home screen and hold down on the homescreen in a place where there aren't any apps. When the screen pops up, select the "Wallpapers" icon in the bottom left corner.
Next, you can choose to either select preloaded wallpapers from "My Wallpapers" or you can choose your own unique photo from your gallery.
From there, just select which image you want and choose if you want to apply that image to your home screen, your lock screen, or both.
And now you're all set! Your child can enjoy their customized phone screen and change it anytime they like! Lucky for you, Troomi has already compiled over 50 wallpapers that you can choose from on their Instagram page and adds more to their wallpaper highlight every Wednesday! So give us a follow and choose your favorite wallpaper!