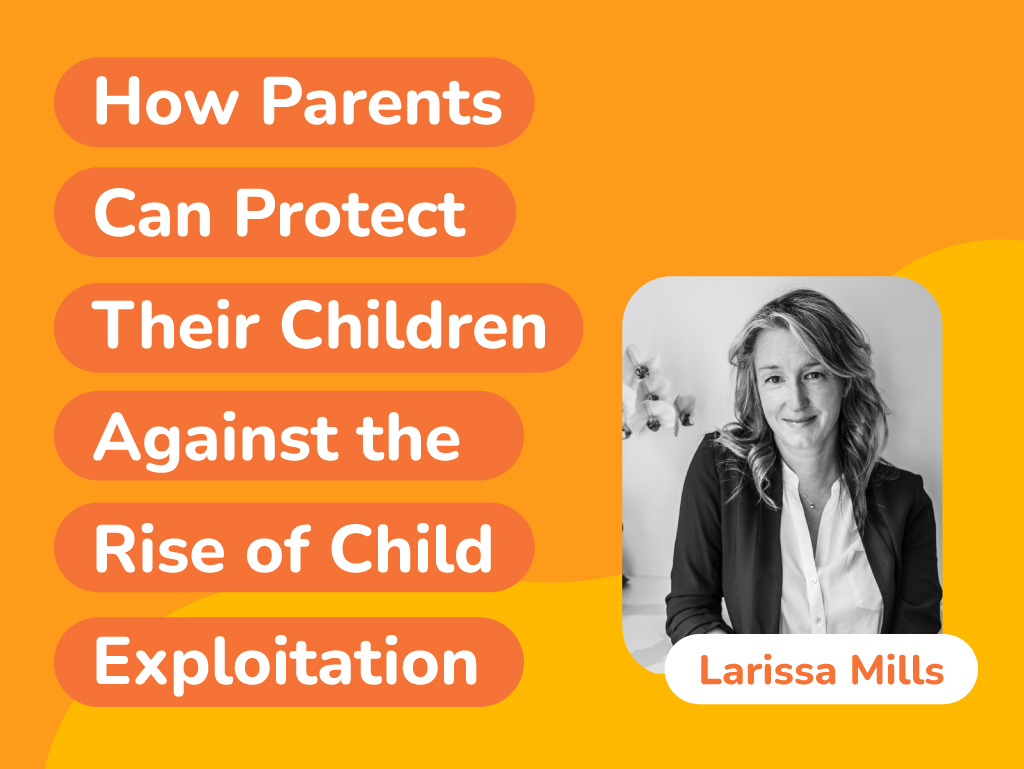 WHAT IS CHILD EXPLOITATION?
Defined it is the victimization of children that takes advantage of them sexually and forcing the child to cimmit a criminal act. This can take many forms. Asking a child to send photos in the promise of gifts, asking a child to sell drugs, luring them in to be trafficked.
"Reports of offenders luring children online up 15%; making and distribution of child sexual abuse material incidents up 27% compared to pre‑pandemic levels"
KNOW THE SIGNS OF CHILD EXPLOITATION
Understanding the signs of symptoms of these relationships are all about being parents and teachers being involved and educating our children about these perpetrators.
Receiving unexpected gifts or money
Using their phone secretively
Having significantly older friends
Being picked up from school by strangers
Showing signs of self-harm
Regularly going missing from school and home
KNOW THE POSSIBLE RELATIONSHIP DYNAMICS AT PLAY:
Inappropriate relationships – usually involves one person having control over a younger person and forcing their behaviour.
Boyfriend model – offenders befriend and groom a young person into a relationship and then force them into having sex with them, friends or groups of people.
Organixed sexual exploitation – young people are forced to have sex with multiple people, often at 'sex parties' and are used to recruit other children and young peoples.
What can Parents DO TO PROTECT THEIR CHILDREN ONLINE?
Follow these EASY TIPS:
Educate and talk to your children first before they start on a screen, tablet, phone etc.
Buy a Troomi Phone, they are safer and grow with your children, Smartphones are more addictive and easier to hack.
Set up a Parenting Control app no matter the age. Blue Guardian, Bark. Parents there are too many advantages to list but safety first and the battles you save yourselves.
Installing another layer of security using: @FYIplayitsafe is key.
Never make a handle or email with names in it, ever.
Parents keep the wifi password.
Follow Iparentgen.com's 10 TIPS to Prevent Phone Addiction
Keep all tech on main floors
Parents need to check their kids' phones.
Booking quality time with your kids to bond is essential to preventing luring, phoneaddiction and Mental Health.
Watch Parenting Course provided by Iparentgen.com to prevent phone addiction and learn how to protect your children. https://iparentgen.com/courses/
If you need more resources, checkout, "The PARENT TALK" podcasts with over 2 series of medical professionals.
Parents, you are not alone, there are PARENT Q and A Sessions for free to help.
Be Kind Online Larissa Mills,
Larissa Mills, B. A., M. Ed.
Corporate Digital & Wellness Educator
Educational Behavioural Consultant
Digital and Mental Wellness Solutions
"The Parent Talk" podcast
"The Mental Game" podcast
Founder of IparentGen.com
larissa@iparentgen.com
Linkedin: https://www.linkedin.com/in/larissa-mills-4a8a2414/
FB:https://www.facebook.com/IparentGen
Podcast:https://iparentgenandparenttalk.buzzsprout.com
*Call 911 if you observe these relationships or signs and symptoms.
RESOURCES:
https://protectchildren.ca/en/press-and-media/news-releases/2021/stats-canada-crime-data-pandemic
https://www.cambs.police.uk/information-and-services/Child-protection/CSE