Attention all soccer fans!
Is your family on the hunt for a flick to watch at your next family movie night? Look no further than a soccer movie for kids!
If your child is a budding athlete or simply loves playing pass in the backyard, soccer movies for kids can be a fantastic source of wholesome entertainment. Holding family movie nights is also a great way to spend quality time together while introducing kids to three important aspects of team sports like soccer: perseverance, determination, and teamwork.
Without further ado, here are six of the best soccer movies for kids.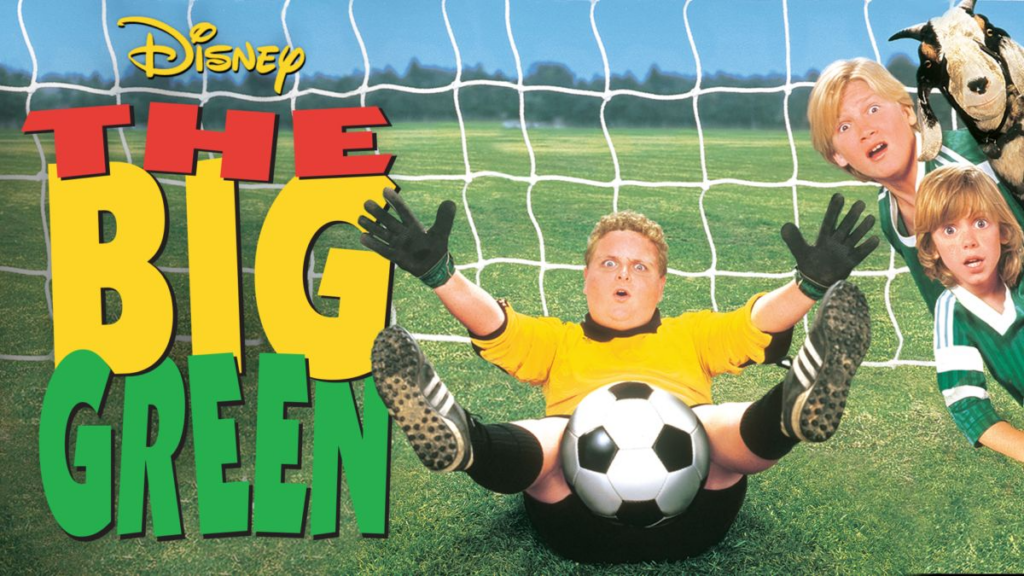 Rating: PG
Soccer is popular in the United States, but it's even bigger across the pond. When teacher Anna Montgomery moves from England to small-town Texas, she takes it upon herself to teach her students the rules of soccer (or, as she calls it, "football"). They have a hard time working together at first, but eventually the students form a team called the Big Green. Along the way, they learn to overcome their differences in order to become a competitive and successful soccer team.

Rating: PG
When star soccer player Ace Remacho decides to destroy his hometown and build a primo soccer academy, it is up to foosball champion Jake to stop him. The only problem: Jake can't play soccer! Thankfully, he finds a solution when the players on his beloved foosball table come to life. With the help of his magic foosball team and childhood friend Laura, Jake sets out on an epic journey to defeat Grosso and save his town.
Originally titled Metegol, Underdogs is a Spanish-language film that was released in the US with an English speaking cast in 2015. If your kids are Spanish speakers—or are learning it via a language learning app—check out the original version of this soccer movie for kids!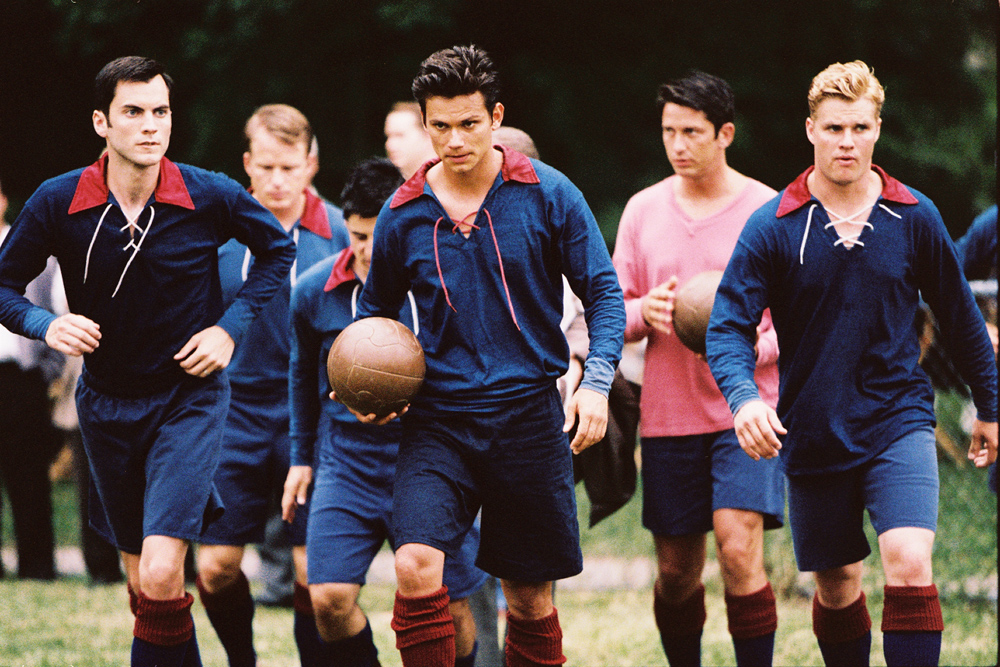 Rating: PG
Are your kids fascinated by history? If so, The Game of Their Lives could be the perfect soccer movie for kids! This film tells the true story of the 1950 US soccer team as they face off against England in the 1950 FIFA World Cup. Despite being considered the underdogs, the US team gives it their all and practices until their game is perfect.
Does the team pull out a win? Or are they doomed to return to the United States empty-handed? Check out this heartwarming and family-focused film to find out!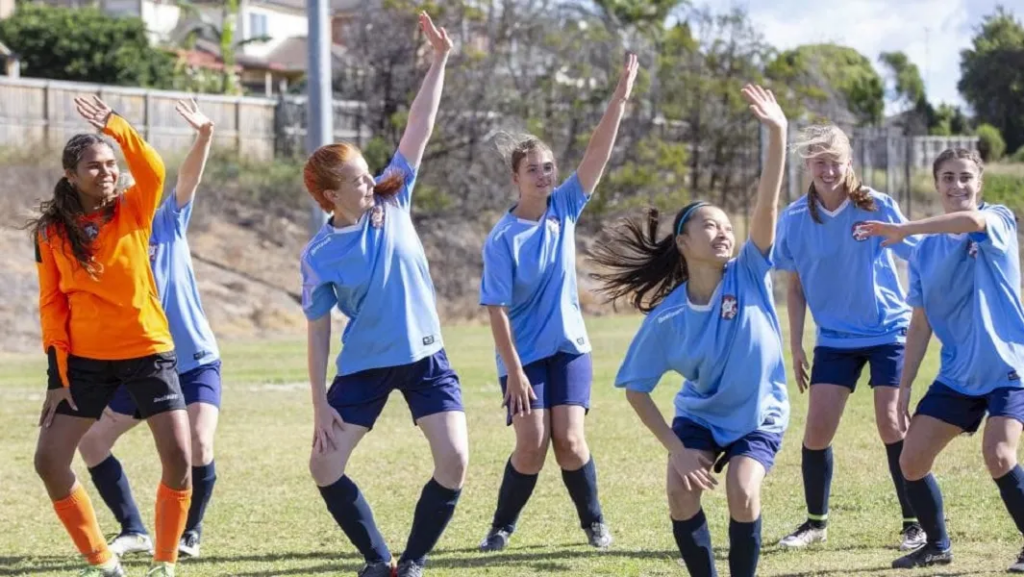 Rating: TV-Y
Cory Bailey is an aspiring marine biologist. When she travels to Australia to attend a prestigious sea science summer camp, she accidentally gets on the wrong bus and ends up at a soccer camp. She may be a science whiz, but Cory certainly isn't a soccer star. Despite the odds, Cory gives it her all and applies her scientific knowledge to become a star soccer player. 
Back of the Net is a soccer movie for kids that celebrates the beauty of friendship, determination, and staying true to who you are.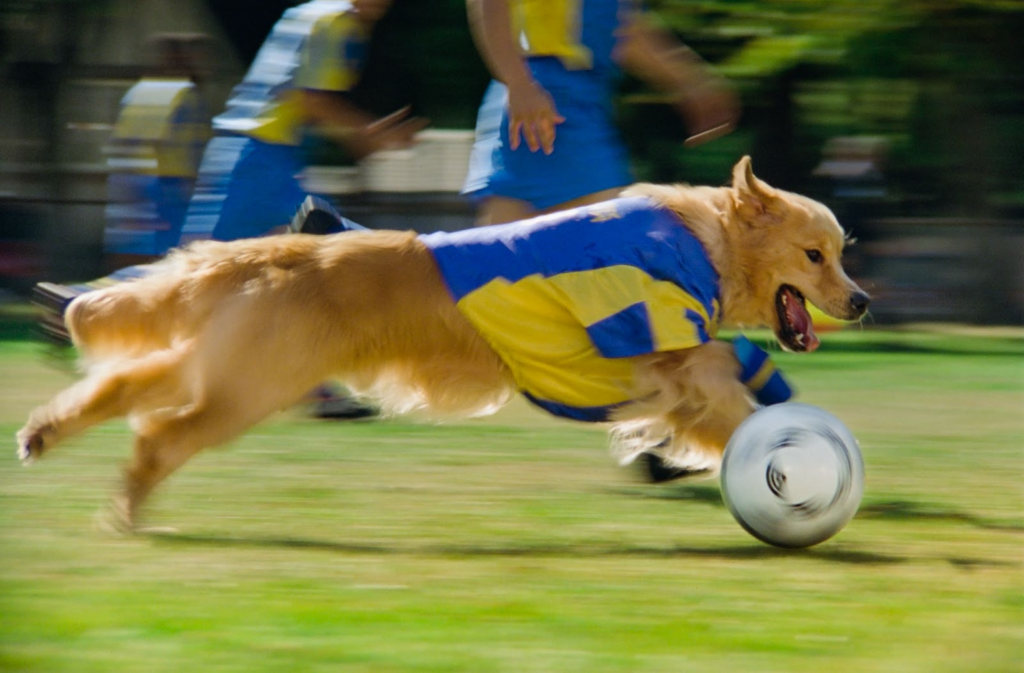 Rating: G
What list of soccer movies for kids would be complete without mentioning Air Bud? The third film in this "paw"-some series, Air Bud: World Pup features everyone's favorite athlete hitting the pitch to help the Timberwolves win their soccer state championship. Buddy is more than just a star soccer player, however—this time, he's also dad to a litter of adorable pups.
Like other Air Bud films, Air Bud: World Pup teaches kids that sometimes help can come from the most unlikely places. This film is sure to be fun for the whole family.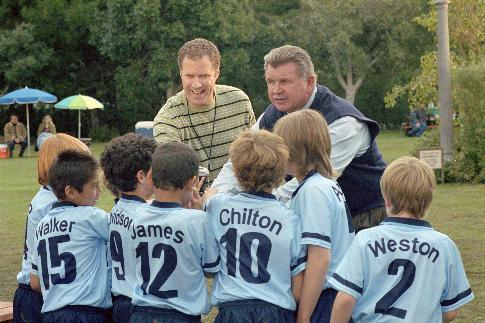 Rating: PG
While kids are the ones playing soccer, it's sometimes parents that get the most passionate. Kicking & Screaming introduces audiences to Phil Weston, a mild-mannered dad and coach of his son's little-league soccer team. After Phil's dad, Buck, joins the team as assistant coach, the duo starts to get a little too passionate about winning—much to the chagrin of the kids on their team.
Kicking & Screaming reminds kids that soccer isn't all about winning or losing; it's also about good sportsmanship and having fun.
Score a Goal with Soccer Movies for Kids
Popping some popcorn and sitting down to watch a soccer movie for kids is a great way to introduce children to the joys of sports. From the triumphs of The Game of Their Lives to the magical foosball adventure of Underdogs, these films remind us that anything is possible with hard work, determination, and a whole lot of heart.
We at Troomi are as determined in our mission to empower children as they enter the digital world. Click here to learn more about why a smartphone from Troomi Wireless is the best choice for your child!