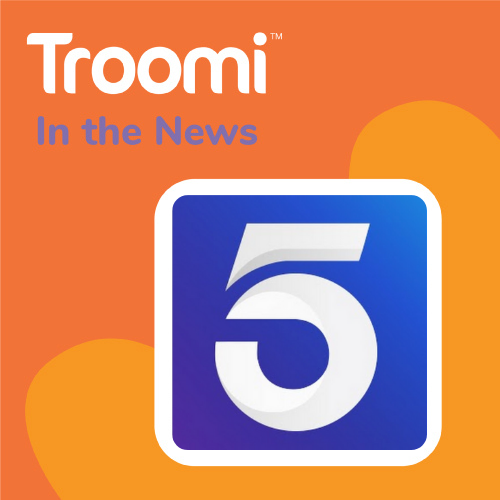 Are you looking for a great tech gift to give your child for Christmas? Los Angeles local new station KTLA has ideas for you—including the Troomi phone! The KTLA crew reviews several tech toys, from a high tech Smart Teddy to a kids' drone.
If you, like many parents, are questioning whether or not to get your child a cell phone, Troomi is here to make that decision a little easier.
As you'll hear in the feature, "Troomi is actually the first kid-safe phone that is really changing the game for kids' technology." Troomi is safe for kids thanks to features like website and contact safelisting as well as KidSmart apps. Troomi helps parents, too, with  easy-to-use tools that let parents manage functionality. Check out more about Troomi (plus a lot of other great tech gifts ideas for kids) here.