I grew up in a time when faith-based traditions grew around dining room tables and local church buildings. Parents, with the help of extended family members and close friends, had the greatest impact on a child's faith experience face-to-face. The closest thing we had to faith-based technology was the occasional album of "church music" on cassette or a "church movie" on VHS or DVD.
My, how times have changed.
Now, tech touches every part of our lives, including our faith. And while some might complain about the evils of technology and the Internet, one thing is certain. Tech is great for faith—if you know where to look.
For me, faith and technology have become inseparable. Not only do I use tech to teach religion professionally (check out my experience with a day in a tech-free classroom), but I am also currently working on a master's degree in religious education. So, between lesson prep, teaching, and homework, faith and technology go hand in hand in my world. And while much of what I do involves good old-fashioned research on the Internet, there are other forms of tech that enhance my faith as well as the faith of others.
Whether your faith tradition embraces Christianity, Judaism, Islam, another major world religion, or just a sense of general spirituality, here are some of the ways you and your kids can use tech to enhance your faith experience as well.
Music
Music is a great way to use tech to enhance your faith. Music sites like Pandora, Spotify, Apple Music, and others offer channels, playlists, artists, albums, and songs that highlight traditional and contemporary faith-based music. Here are a few Christian artists to check out.
Podcasts
If you like to listen to stories, doctrine, or scripture to enhance your faith journey, try listening to a faith-based podcast. There are so many to choose from. Here are a few to consider:
Apps
Here is where faith and technology really shine. With so many apps available for your phone these days, why not add some faith-based apps to your collection.
There are apps for scriptures, including:
There are other faith-based apps, including:
Safe with Troomi
Let's face it, though. As great as tech can be at enhancing faith, it's hard to know as a parent which apps to trust—especially with something as sensitive and personal as faith. That's where Troomi comes in. Troomi is committed to helping parents empower their kids to make smartphone choices. That's why Troomi takes extra precautions to ensure that all available apps are checked for kids' safety and parents' peace of mind.
Here are the faith-based apps available on Troomi phones so you can let your kids download with confidence
.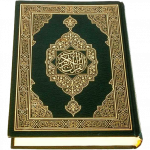 Al-Quran. This app includes the Othomani font, similar to the printed Quran. It allows users to browse by Suras or Aizaa and can be navigated by scrolling up, paging, or Al-Quran TV. The meanings of difficult words are available, the font size is adjustable, and passages can be bookmarked for later.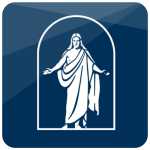 Gospel Library. Gospel Library is the study app of The Church of Jesus Christ of Latter-day Saints.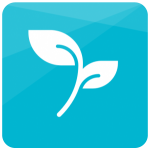 Gospel Living. The Gospel Living mobile app is designed to be inspiring, engaging, fun, and relevant to everyday life. It supports a Christian life through inspirational content, activities, and interactions. Record your thoughts in a journal, work on personal goals, and connect with local groups in your congregation of The Church of Jesus Christ of Latter-Day Saints.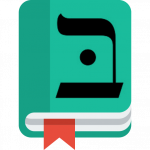 Hebrew Interlinear Bible. Get your study of the Hebrew Bible in with the Hebrew Bible Study app. Study the bible both in your native tongue and in Hebrew. Navigate through the Torah and other sacred writings by chapter. Change the alignment, color, font size, audio playback speed, and more. Subscribe for a fee of $9.99/mo for 1 month or $3.33/mo for 12 months. With a subscription, you get access to all commentaries, no ads, the ability to translate commentaries into your language, unlimited access to audio clips, unlimited bookmarks, and the ability to study specific commentators.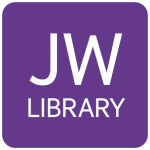 JW LIBRARY. This is an official app produced by Jehovah's Witnesses. It includes multiple Bible translations, as well as books and brochures for Bible study. Some features include various Bible translations, Bible verse comparisons, and footnotes.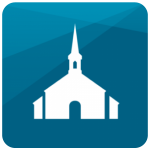 Member Tools. The Member Tools app provides members of The Church of Jesus Christ of Latter-day Saints with the ability to contact ward and stake members, access event calendars, and locate Church meetinghouses and temples. Leaders can also access additional membership information and reports.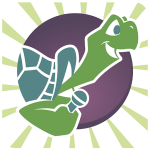 Our Turtle House. Get access to inspirational content from three great speakers to help supplement your gospel study. Listen to John Bytheway, Hank Smith, and Meg Johnson give advice on dozens of topics for free!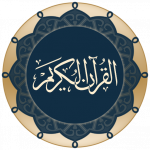 Quran. Quran for Android provides crystal clear Madani compliant images; gapless audio playback; Ayah bookmarking, tagging, and sharing; Over 15 audio recitations with highlighting support (tap the screen to get the audio toolbar); search functions; night mode; customizable audio repeat; and translation/Tafsir in over 20 different languages.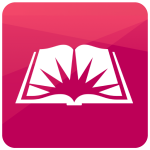 S&I. The Seminary & Institute app provides students and parents with the ability to enhance learning experiences and manage their progress by viewing and registering for classes, studying course content, updating readings status, tracking attendance and graduation statuses, in addition to other features. It also enables Seminary and Institute teachers to mark attendance and update reading completion statuses.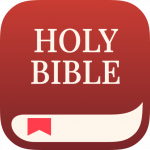 YouVersion Bible. If you're looking for a better way to study the Bible, the YouVersion Bible offers you hundreds of resources. You can hear inspirational messages from pastors and other speakers, read upwards of 1000 versions of the Bible, and get reading plans that will help you study more efficiently.
Let Tech Help
Whichever way you decide to go with your (and your kids') faith journey, faith and technology can be a good fit. With the right tools, a little guidance, and a willingness to give some a try, you can find the right tech to enhance your faith experience, however it may look.