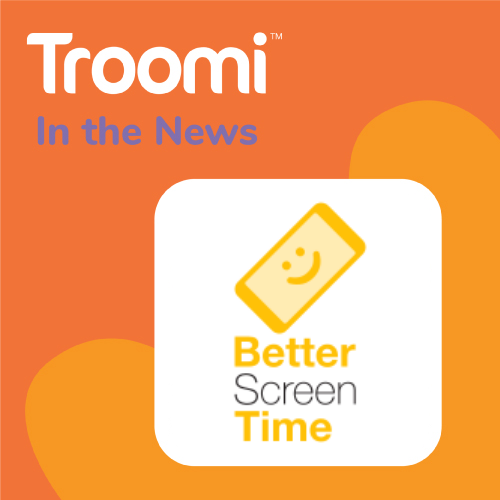 Parenting and tech website Better Screen Time recently published a roundup of how to choose the best phone for your child, and Troomi made the list! It was mentioned as a phone that can help kids gradually learn to use tech. Tyler and Andrea Davis from Better Screen Time tested several phones designed for kids and recommended devices for stage of a child's tech development.
The Davises, like Troomi, recommend that parents wait as long as possible before getting a child a phone. "While we applaud the advancements that have been made in kid-safe technology, we still believe in delaying a device as long as possible," they write. "Just because kid-safe phones exist doesn't mean your child needs one."
When there is a legitimate need for your child to have a phone, Better Screen Time recommends gradually introducing technology by starting out with the basics. When kids are ready for some non-social media apps, they recommend Troomi as an option that "prioritize[s] child safety and well-being."

Read the full article here.